New Website For Cafe in Bude, Cornwall
New Website For Rosie's Kitchen, A Cafe in Bude, Cornwall
Sharkfin Media recently completed a new website for Rosie's Kitchen, a cafe on the north coast of Cornwall.
The cafe has a cool, 50s retro diner feel to it and it was important that this look was translated into their new website. Right from the outset, key to the success of the new website would be the images and so a photoshoot was arranged for the next available good weather window. Sharkfin Media pride themselves on the standard of their professional photographic service and in the case of Rosie Kitchen, didn't disappoint.
Visually appealing food to the café interior & exterior and Bude beach.
Web Design Process
Once back at base in Truro the images were processed and handed over to Jon who then began the web design process. Working closely with the client a design was developed to a point where the web build could commence. The website was designed to showcase the images as well as include information such as events, opening times, staff vacancies etc.
Design cues were taken from the already in existence menu which included a great colour palette and company logo. For continuity It was important that the website visually aligned itself with the brand. This we achieved with a few added extras including the bleached wood effect web background.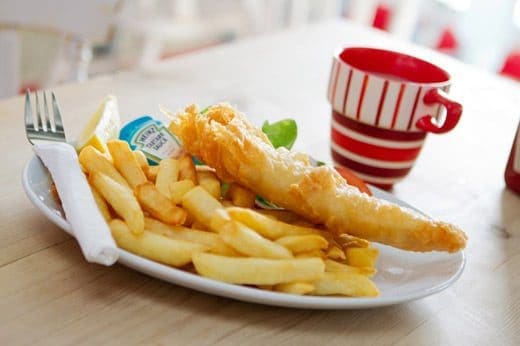 Since launch the site has been updated regularly with news on live music that is on offer at weekends. Amendments are emailed over to Sharkfin Media and are generally updated witin the website on the same day.
Website – Results
This website turned out particularly well, the brief was met and end result is a website that the owners of Rosie's Kitchen can be proud of.