Malcolm Barnecutt's New Online Bakery!
We're thrilled to announce an exciting development in the heart of Cornwall's culinary scene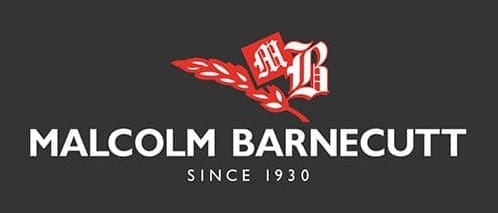 Sharkfin Media proudly presents the brand-new website for Malcolm Barnecutt, a local bakery and Cornish pasty maker that has been tantalizing taste buds for over 90 years. As a cherished establishment deeply rooted in Cornish tradition, Malcolm Barnecutt's partnership with Sharkfin Media brings their exceptional offerings to a wider audience through an innovative e-commerce platform.
A Legacy of Flavour
For four generations and counting, the Barnecutt family has delighted locals and visitors alike with their mouth watering baked goods. From the iconic Cornish pasties to an array of delectable doughnuts, bread, cakes, and more, each treat is crafted with love and expertise. With a rich heritage spanning 90 years, the Barnecutt legacy is synonymous with quality, taste, and tradition.
A Taste of Cornwall Nationwide
Sharkfin Media has taken this beloved local institution to the next level. By designing and building a sleek and user-friendly website, we've opened the doors to a wider customer base. The addition of an e-commerce platform allows Malcolm Barnecutt's to share the authentic taste of Cornwall with customers all over the country. Now, you can savour the flavours of Cornwall no matter where you are.
Growing Traditions
With 12 thriving shops in Cornwall, including a new one in Wadebridge, Malcolm Barnecutt's is a beacon of growth and success. Their dedication to quality, bolstered by their skilled workforce and loyal customer base, has driven them to new heights. The legacy that began in 1930 with Percy Barnecutt has evolved into a dynamic 'dynasty' committed to delivering culinary excellence.
Online Delights
The new website offers an array of delightful Cornish treats available at your fingertips. Indulge in authentic Cornish Pasties, the aroma of Saffron Buns and Cakes, and the comforting goodness of Yeast Buns and Cakes. Whether you're reminiscing about Cornwall or experiencing its flavors for the first time, Malcolm Barnecutt's online store brings these delectable treats straight to your doorstep.
Malcolm Barnecutt and Sharkfin Media's collaboration is a celebration of tradition, taste, and technology. With the newly launched website and e-commerce platform, savouring the essence of Cornwall is just a click away. Join us in experiencing the rich heritage and delectable offerings of Malcolm Barnecutt's bakery. Visit their new website today and bring a slice of Cornwall to your home.