Summer Refresh for Sharkfin Media
Summer Refresh for Sharkfin Media
July 2017 – Website updates– With summer starting to take hold in Cornwall, we are excited to share with you our newly re-designed look for the Sharkfin Media website!
The new design incorporates a clean new look, minimizing clutter to really allow the content to take center stage. It is also made with the mobile experience as a paramount priority.
The home screen is dominated by a large background image with a clean overlay.
Our minimalist top bar gives a splash of color to complement the logo and help develop a theme running throughout the site.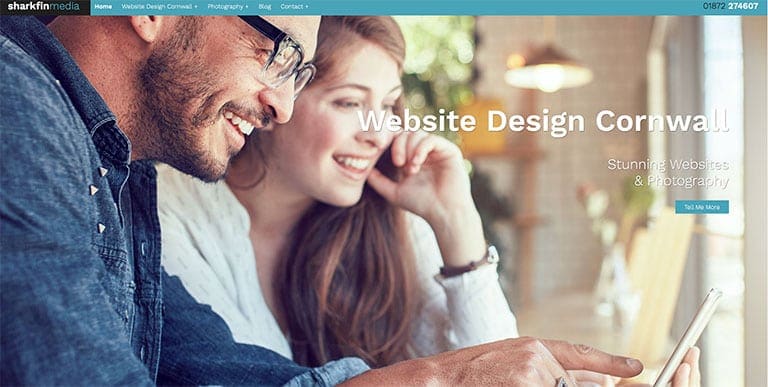 Mobile Site updates
To ensure that the site is as pleasant an experience on mobile devices as it is on desktops, we have changed the menu bar and overall image layouts to be intuitive and legible while on the move. This focused design ensures that the vital details like contact information are always close at hand.
Everything on the site will dynamically adjust and shift to ensure that the content matches the users screen dimensions and input device. A great experience is now possible for all users without having to limit the creative intent.
We also have implemented a host of updates under the hood to allow for faster load times, even better positioning with Google search results and tighter integration between applications and services.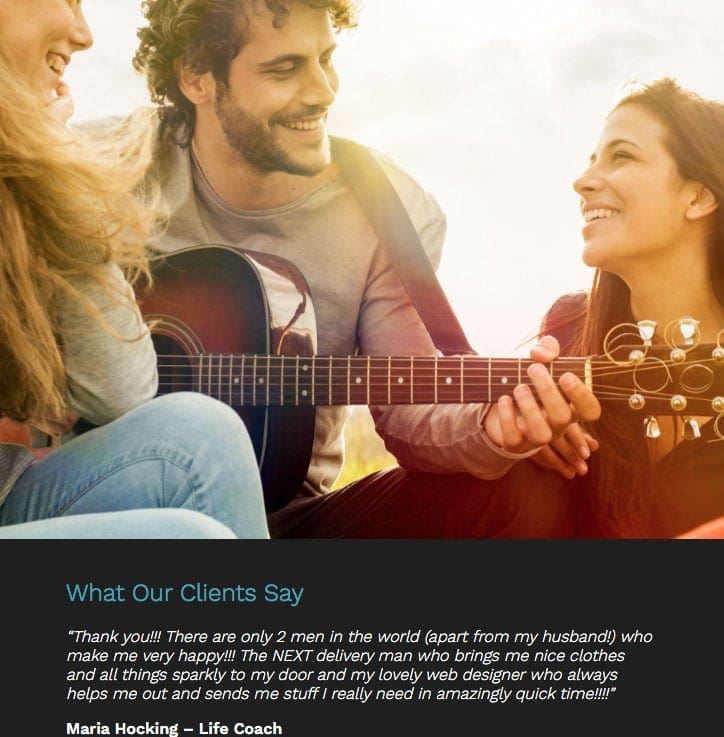 Online mailing lists, surveys, questionnaires and social media marketing are all now options that we can provide so do get in contact if these are services that you feel could help take your online presence to the next level.
Again, we hope that you like the new web design style and look forward to your feedback here or on Facebook.
We would also greatly appreciate a review on Google if you have 30 seconds. It really makes a HUGE difference to our business. Here's the link.
We wish you all an amazing Summer and feel free to drop by the office if you are in the Truro area to say hi! (You may even get a cup of tea…)
Your friendly web designers – Jon, Dan & Jay