Romantic Holiday in Cornwall Website Design
Romantic Holiday in Cornwall – Website Design
We have recently made a website for a stunning location for a special weekend away, small wedding or even an art course
Check out 'Frieda & The Moons' website by clicking here.
They are based close to Looe, Cornwall & it is a perfect place to elope or get some well-earned rest and relaxation.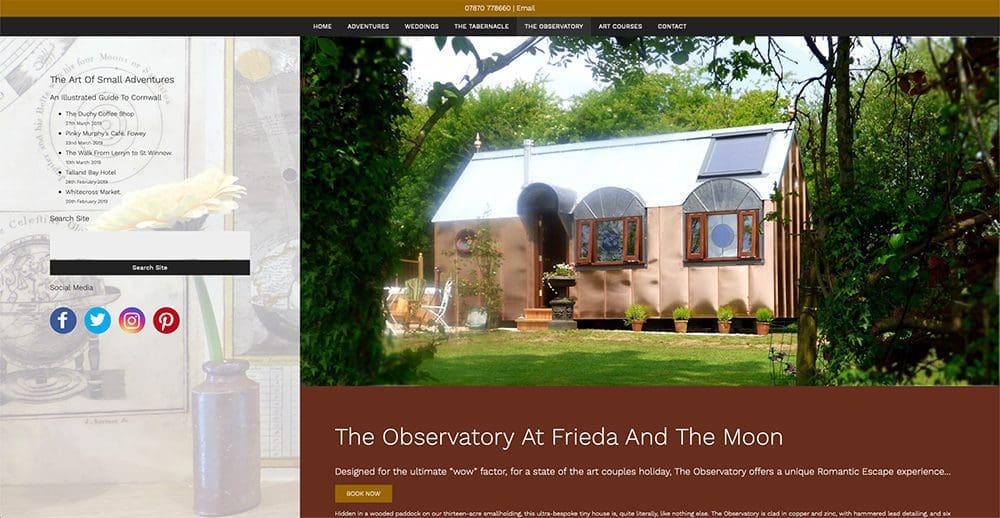 Please do contact Sharkfin Media if we can help you with any of the following services: –
We are based in our office in Truro, Cornwall and are always available to help.
Our contact details can be found here.